We travel through Atlanta. A lot! We fly a lot on Delta Airlines and other airlines. We've put this site together to share travel tips, travel deals, and other information to help you plan your vacation or business trip. We're also here to help you enjoy Atlanta and especially the ATL airport. ATL is one of the busiest airports in the world. You'll want to get through but also some of the restaurants, retail stores and airport lounges that are available to you. We've provided some information that we hope you'll all or yall will find useful.
Getting Around the Atlanta Airport ATL
Where and what can you eat in the Atlanta Airport?
Chicken & Beer
This is a chicken and waffles joint. And it's good. They got other stuff too. But if you want to try chicken and waffles (an Atlanta area specialty) this is the place. And it's in the airport!
They got drinks as well. That's why they got beer in their name. But you'll like the food. And if this is your first time eating Southern food you'll be glad you tried it here.

Chicken + Beer
359 reviews
Jermaine E.
Wow, wow, wow!! I ready for this place to expand in the near future. I attended during the week but I can imagine if it was the weekend and how crowded...
Read Full Review
Reed B.
This is an airport restaurant?!?!?
I was really excited to have a long enough layover to finally hit Chicken + Beer. I've tried on a few trips through...
Read Full Review
Lauren R.
So lucky to have a flight located at gate D2, right next to the place! In general, it was an amazing experience. There was no wait, we were seated right...
Read Full Review
One Flew South
One Flew South
895 reviews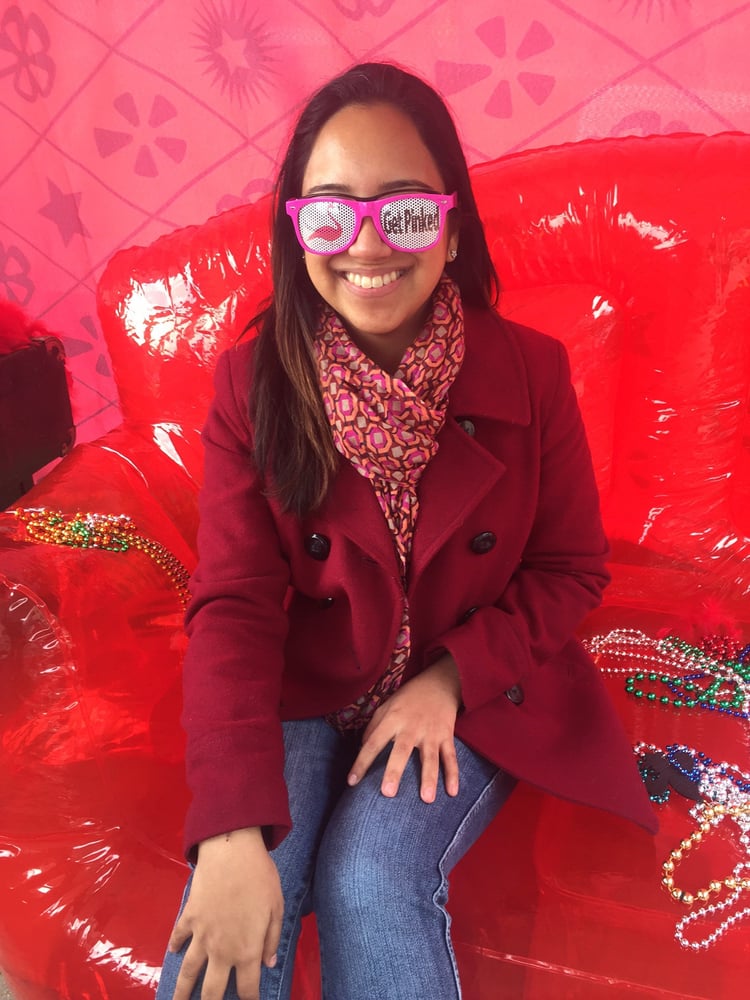 Krystal A.
One of the best restaurants in the Atlanta airport. It doesn't even fee like you're at the airport until you notice all the carry-ons around you. I ordered...
Read Full Review
Tom E.
I remember 10 years ago when I made my first trip through the newest of the concourses @ Hartsfield, the big E- it was impressive, and by far one of the...
Read Full Review
Dylan J.
I love this place! The first thing I love about is the story you get to tell. One FLEW South is a very well known restaurant in the city of Atlanta and it...
Read Full Review
Atlanta Airport ATL Map
This is our maps page. Here you can find maps of the ATL concourses. You'll also find easy maps of Atlanta. And maps with things to do in the area.
Where can you smoke in the Atlanta Airport?
Where to park in the Atlanta Airport?
Our Favorite Luggage Brands
Locating the right luggage is necessary for your journey. Unlike travel suitcases of days passed, today's luggage offers features that help make your travel experience simpler. For your primary item of luggage, wheels are a must. In fact, it's tough to find a luggage that doesn't roll. Wheeled luggage is readily available from all of the industry's top brands consisting of Samsonite, Delsey, Traveler's Choice, Travelpro, Tumi, and Victorinox. For much more maneuverability in all directions, consider rewriter luggage which features 4 wheels instead of simply 2. Business vacationers ought to search for features that assist make constant flying a little simpler. Carry-on luggage is the most effective method to prevent checked bag charges that might truly build up with numerous trips. Garment bags are suitable for traveling with a fit, yet if you're planning to conserve space, pick an upright with a built-in suiter rather than a different bag. Backpacks are likewise an excellent choice for all type of travel, whether for company or enjoyment. Taking a household vacation? Luggage collections are the supreme in worth since they offer pieces that can be made use of by different relative. Smaller bags as well as rolling luggage could be used by the kids while mother and father can pack their basics in the bigger checked baggage.
Best Carry-On Bags
Travelpro Maxlite 3
The Travelpro Maxlite 3 Spinner is one of our favorites. It moves 360 degrees and fits in an overhead bin.
Travelpro Crew 10 Rollaboard
This is a rollaboard favored by flight crews around the world.
Travelpro Maxlite 4
This is a tough and durable spinner with lots of inside pockets. It's the newest version of the Maxlite. Read our review.
Carry-Ons
We have listed the major airlines and their carry-on bag requirements below. It's always a good idea to actually check with the airline by looking at their website or calling their customer service. However, you will want want to find the requirements for carry-on luggage, measure your bag, weigh your bag and then pack it. This can save you time and money. Money savings is from airlines who are now often charging extra fees when you board your aircraft.
| Carry-On Bags by Airline | Inches | Centimeters | Weight |
| --- | --- | --- | --- |
| AeroMexico | 22 x 14 x 9 | 55 x 35 x 22 | 22 lbs. |
| Air Canada | 21.5 x 15.5 x 9 | 54 x 39 x 22 | 22 lbs. |
| Air France | 21.7 x 13.8 x 9.9 | 55 x 35 x 25 | 22 lbs. |
| Air New Zealand | 46.5 total linear | 118 total linear | 15 lbs. |
| AirTran Airways | 24 x 16 x 10 | 60 x 40 x 25 | — |
| Alaska Airlines | 24 x 17 x 10 | 60 x 43 x 25 | — |
| Alitalia | 21.7 x 13.8 x 9.9 | 55 x 35 x 25 | 17.6 lbs. |
| All Nippon Airways | 22 x 16 x 10 | 55 x 40 x 25 | 22 lbs. |
| American Airlines | 22 x 14 x 9 | 55 x 35 x 22 | — |
| Delta Airlines | 22 x 14 x 9 | 55 x 35 x 22 | — |
| El Al | 21.2 x 17.7 x 9.8 | 53 x 44 x 24 | 15.4 lbs. |
| Frontier Airlines | 24 x 16 x 10 | 60 x 40 x 25 | 35 lbs. |
| Hawaiian Airlines | 22 x 14 x 9 | 55 x 35 x 22 | 25 lbs. |
| IATA | 21.5 x 13.5 x 7.5 | 54 x 34 x 19 | — |
| Icelandair | 21.6 x 15.7 x 7.8 | 54 x 39 x 19 | — |
| Japan Airlines | 22 x 16 x 10 | 55 x 40 x 25 | 22 lbs. |
| JetBlue Airways | 22 x 14 x 9 | 55 x 35 x 22 | — |
| KLM | 21.5 x 13.5 x 10 | 54 x 34 x 25 | 26 lbs. |
| Korean Air | 21.6 x 15.7 x 7.8 | 54 x 39 x 19 | 25 lbs. |
| Lufthansa | 21.6 x 15.7 x 9 | 54 x 39 x 22 | 17 lbs. |
| Philippine Airlines | 45 total linear | 114 total linear | 15 lbs. |
| Qantas Airways | 45 total linear | 114 total linear | 15 lbs. |
| Saudi Arabian Airlines | 45 total linear | 114 total linear | 19.8 lbs. |
| Scandinavian Airlines | 22 x 16 x 9 | 55 x 40 x 22 | 18 lbs. |
| Singapore Airlines | 45 total linear | 114 total linear | 15 lbs. |
| Southwest Airlines | 24 x 16 x 10 | 60 x 40 x 25 | — |
| Spirit Airlines | 22 x 18 x 10 | 55 x 45 x 25 | — |
| Sun Country Airlines | 24 x 16 x 11 | 60 x 40 x 27 | 35 lbs. |
| Thai Airways | 22 x 18 x 10 | 55 x 45 x 25 | 15 lbs. |
| United Airlines | 22 x 14 x 9 | 55 x 35 x 22 | — |
| Virgin America | 24 x 16 x 10 | 60 x 40 x 25 | — |
| Virgin Atlantic | 22 x 14 x 9 | 55 x 35 x 22 | 22 lbs. |